Build It. Fill It. Stack It.
Thank you to those who visited us at Automate '23!

If you couldn't make it, it's not to late to see our end-of-line capabilities in action.
Rapid's pre-trained robotic arms can be deployed for almost any common manufacturing task in just a few weeks. From packing to palletizing, pad printing to gate clipping, you can supercharge your production with robots that get to work in weeks.
Schedule a meeting in our booth at Automate to learn more about the best opportunities for automation in your facility. No systems integrators, no programming, and no CapEx needed.
Case Erecting Automation
Let's face it, manually building boxes is often a tedious, low/no margin task that can lead to repetitive strain injuries and slow down your entire process.
But we're here to change that! Box building automation can accelerate the entire end-of-line and boost margins.
Robotic Packing
No matter what your facility produces, it eventually needs to be loaded into cartons or totes for shipping. Manual packing creates operational bottlenecks, and can result in mistakes and short shipments.
Robotic automation speeds up the packing process, eliminates mistakes, and keeps your end-of-line operations moving without worry, so you can focus on your business.
Robotic Palletizing
Palletizing is a crucial aspect of manufacturing and warehouse operations, but using human labor is dangerous and expensive.
With robotic palletizing, Rapid customers can replace manual handling with automation, saving costs, reducing the risk of injury, and increasing efficiency.
What you missed at Automate
Our CEO Jordan Kretchmer joined Nikki Gonzales and Ali Gilpin of the Automation Ladies podcast on Automate Live for a discussion about why automation is such an urgent issue for American manufacturers, and how they can scale robotics in their facility fast.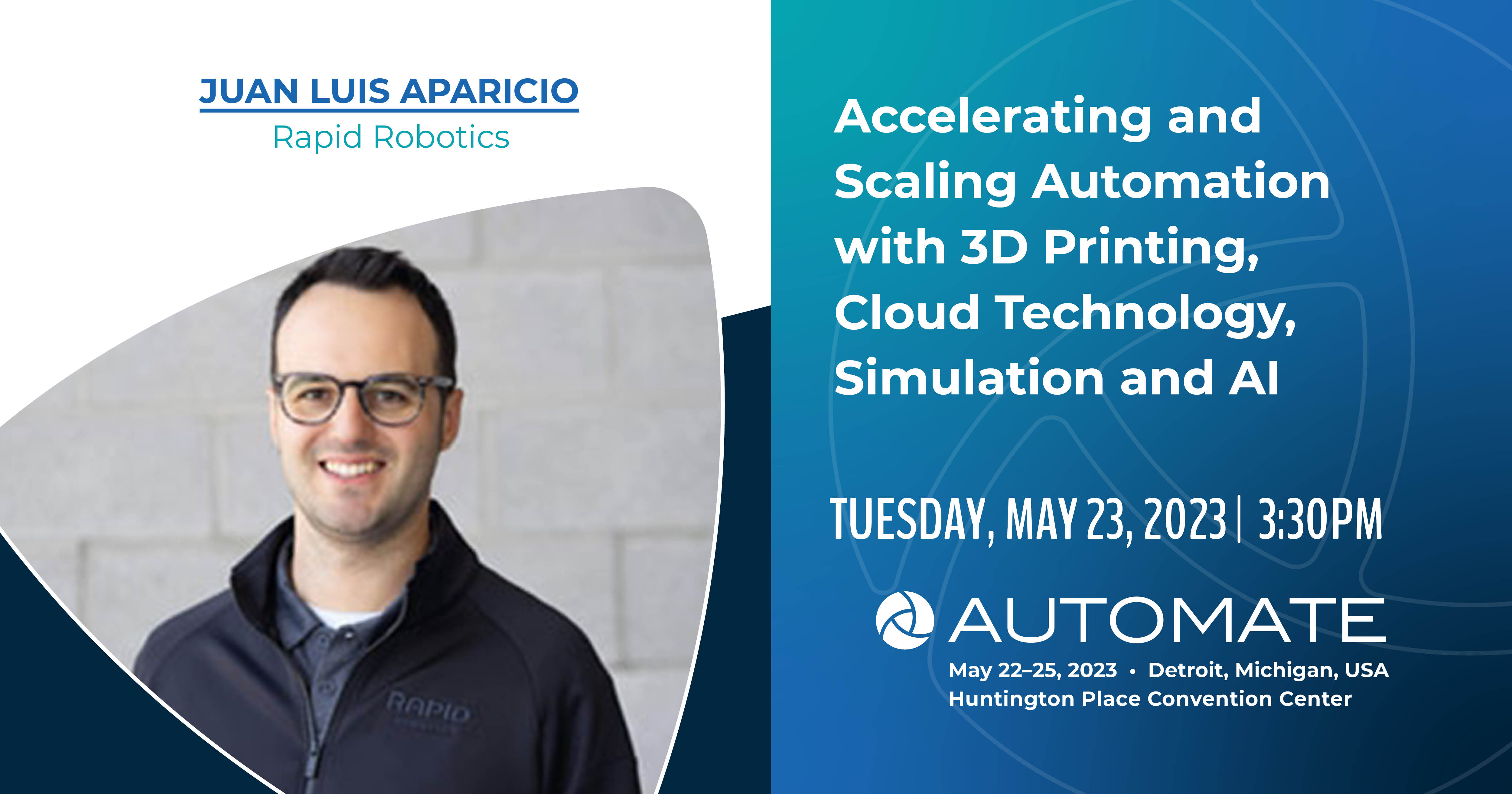 Rapid's VP of Product Juan Aparicio gave a talk on how new innovations in software and 3D printing make robotic automation easier and more achievable for manufacturers of any scale.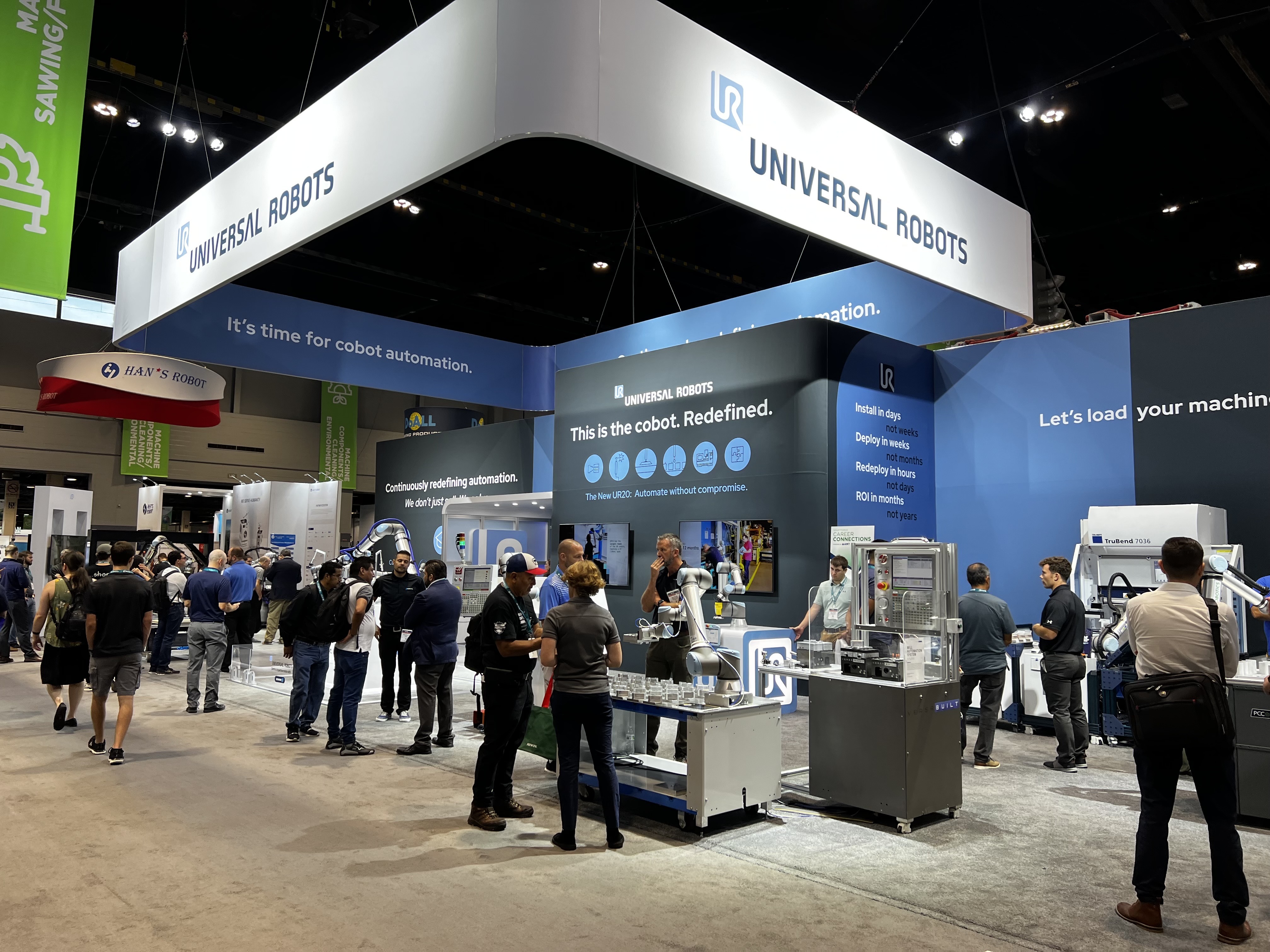 We were honored to be included in our partners Automate '23 experiences as well. In addition to the Rapid booth, you might have seen us at the Universal Robots and Yaskawa Motoman booths.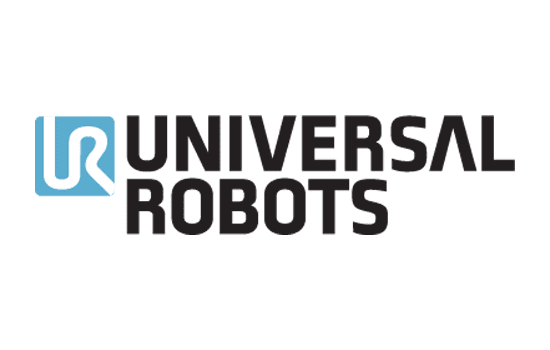 Robotics without the hassle
Rapid takes care of the robots so you don't have to. We handle everything from installation to updates, support and maintenance.
No robotics engineers on staff? No problem! Rapid's tablet-based app makes operation push-button simple with no programming or robotics expertise required. Existing staff can be trained to operate our robots in less than a day.
HOW WE WORK
RMO's specialize in secondary operations across industries

Automotive Components

High-end Electronics

Plastic CM's

Fulfillment

Home Electronics

Medical Devices & Lab Equipment

Toys & Home Goods

Metals
Why is the RMO a more affordable solution?
First, we eliminated the need for systems integration. With traditional cobots, integration usually costs more than the hardware. The RMO comes pretrained and preintegrated, so integration costs aren't a factor. We also offer the RMO by subscription, which avoids the need for capital expenditure.
Why doesn't the RMO need systems integration?
Because it's purpose-built for the job. Traditional cobots need systems integrators to set them up for each task (also to move between tasks). This adds significant cost to every implementation.
The RMO is specifically designed to operate industrial machines. It comes with software, computer vision, a robotic arm and housing, all preintegrated and ready to perform the most common machine-operating tasks. This allows us to get an RMO up and running in hours, compared to the weeks or months other cobots need. It also allows the RMO to move between jobs in seconds. When other solutions would still be on the drawing board, the RMO is working away, helping you execute jobs and win new business.
What sort of jobs can be automated?
The RMO comes pretrained to perform all sorts of jobs including palletizing, box building, box filling, pad printing, injection molding, heat staking, heat stamping, ultrasonic welding, pick and place, parts inspection and many others. Our entire fleet of RMOs constantly learns new tasks through free AI updates.
How quickly can RMOs be delivered?
After we do a site visit, you'll receive our proposal within days. Once approved, your RMOs arrive at location in just a few weeks. We handle deployment start to finish, getting in and out of your facility in 4-6 hours.
Not planning to be at Automate? Fill out this form to book a no-obligation demo with our team to see what you can automate now.
TESTIMONIALS
What Our Customers Say
"I've been on an automation mission for years. Recruiting operators has been next to impossible. It only got harder once the pandemic hit."
"With integrators, we've experienced all kinds of design delays and miscalculations. We literally just received a piece of equipment [from an integrator] that has been in the works for two and a half years... With the RMO, there was none of that hassle."
"With RMOs, we can take on more projects, compete better on cost, quickly ramp production and stabilize our output while putting existing employees on higher-value tasks."